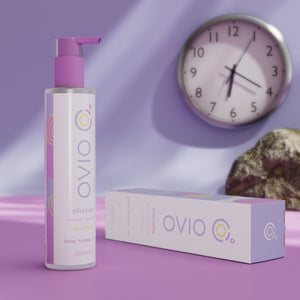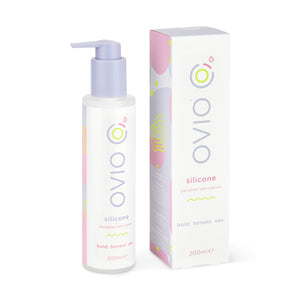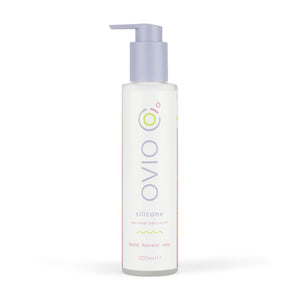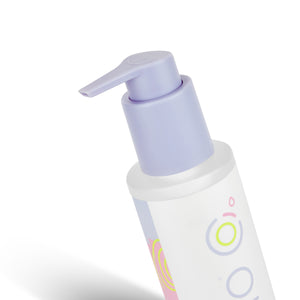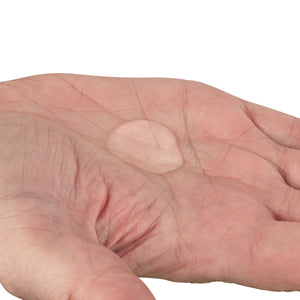 OVIO Personal Lubrication Silicone (200ml)
✓ BOLD. HONEST: OVIO Personal Lubrication Silicone is free from carbomers, parabens, palm oil, perfumes, oils, fats, dyes, and is cruelty-free and ...
£12.99
This item is currently sold out.
Add to Compare
Size Guide
Size Guide
Which size OVIO Cup is right for me?
The OVIO Cup comes in 2 sizes, small and regular. It's important to make sure you have the right size to ensure a good fit and prevent leakages.

Many things can contribute to your perfect fit. Are you a first-time cup user, do you have a heavy flow, or have you given birth vaginally? It can be a bit of a minefield, and there's no exact formula for everyone - but we've tried to make your decision as easy as possible!
1. As a general rule, if you're under the age of 30, and you have not given birth vaginally, we'd recommend using the small OVIO Cup (the pink OVIO Cup).
2. If you're over the age of 29 or have given birth vaginally, we'd recommend using the regular size OVIO Cup (the purple OVIO Cup).
Other factors to consider
For those with a low cervix, a small size may be more appropriate.
For those with a high cervix, you may find the regular size to be a better fit.
If you have a heavy flow the regular size may be a better fit – it's slightly larger and can hold more fluid.
If you have a petite physique the small size might feel more comfortable.

With that being said, we understand the generalisation above isn't suitable for everyone, after all we all have different bodies. That why if you end up with the wrong size, we'll replace it for free – see below for more detail.
Size replacement guarantee

If something doesn't feel quite right, don't worry, we're here to help! It'll take a few cycles to get used to the OVIO Cup, but if it's still not feeling right after that, you might have the wrong size. If you've followed all the steps above, and you're still not completely confident with your OVIO Cup size, we'll send you another size, free of charge, no questions asked.

This guarantee is available for purchases made within the last 90 days. Please get in touch with us via this form and we'll get another size sorted for you.
✓ BOLD. HONEST: OVIO Personal Lubrication Silicone is free from carbomers, parabens, palm oil, perfumes, oils, fats, dyes, and is cruelty-free and vegan. Our silicone-based formula ensures you can keep the fun going, guaranteeing long-lasting & non-greasy fun - all whilst being kinder to the planet.
✓ THE BIG BOTTLE: OVIO Silicone is available in 200ml pump bottles, making sure you have plenty of smooth and silky lube, ideal for when want to keep the fun going just a little bit (or a lot) longer.
✓ IS OVIO ORIGINAL RIGHT FOR YOU: Do you experience dryness or discomfort during sex, or simply want to have a little more fun? Then OVIO Silicone is right for you. Its silky-smooth formula ensures it doesn't dry out quickly, for longer, more enjoyable intimacy.
✓ SAFE AND COMPATIBLE: OVIO Silicone is compatible with natural rubber latex, polyurethane, and polyisoprene condoms and sex toys. OVIO Silicone should not be used with other silicone products.
✓ Looking for something new? OVIO Personal Lubrication is available in 4 bold honest experiences, for whatever floats your boat: OVIO Original, OVIO Aloe Vera, OVIO Tropical, and OVIO Silicone.
Bold. Honest. Sex.

Feeling adventurous? Introducing the new OVIO Personal Lubrication range, featuring 4 bold honest, gels: OVIO Original is for those who prefer a classic, familiar feel. Try OVIO Aloe Vera for a more natural experience. Pick OVIO Tropical if you like pina coladas and getting caught in the rain. OVIO Silicone is your go-to if you want to keep the fun going for just a little (or a lot) longer.

Guilt Free Fun

We care about what goes into our gels, which is why we've used our decades of industry expertise to develop a formula free of carbomers, parabens, perfume, palm oil, fats, oils, and dyes, whilst being cruelty-free and vegan. Sex shouldn't cost the planet.

The Goods

When it comes to lubes, it's all in the gel. OVIO Silicone is extra long-lasting, neutral in smell and taste, and features a non-greasy feeling formula. It's never sticky and doesn't leave reside – only silky-smooth glide. The gel may be the star of the show, but without a proper bottle behind the scenes… well it could be a mess. OVIO Silicone comes in a solid, easy-to-pump, twist-to-lock bottle, ensuring your top-ups aren't a handful.

Ingredients

Dimethicone, Dimethiconol.
Nobody likes complicated delivery preferences, and nobody likes to wait. That's why we've ditched both!

All items on the OVIO website will now be shipped via Royal Mail or Amazon Logistics, using their super-speedy next-day delivery services. All you have to do is place your order before 4pm (Monday to Friday), and it'll be with you the next day. Orders placed over the weekend or on a Bank Holiday will be shipped the next working day via Amazon Logistics next-day delivery.

And the best bit? It's only £2.50.

*UK delivery only.

Not in the UK? All of our products are available on Amazon with international shipping.

Easy refunds.

Sometimes you just don't like it – don't worry, we get it.

If for any reason you're not completely satisfied with your order, please contact us on hello@ovio-collection.com within 30 days of purchase and we'll refund you the total cost of your order including postage fees.

Please allow up to 14 days from the day the refund is processed.

Discreet packaging.

To ensure your privacy, all items will arrive in discreet unbranded packaging.

If you have any questions relating to our packaging, please don't hesitate to ask: hello@ovio-collection.com.